It's Christmas, and we've had a few days of cold weather. We took a jaunt out to the woods, and it turns out that there had been some snow out in Dromara.
The field is looking nice, but not much like a wood right now. The tallest vegetation is dead grass!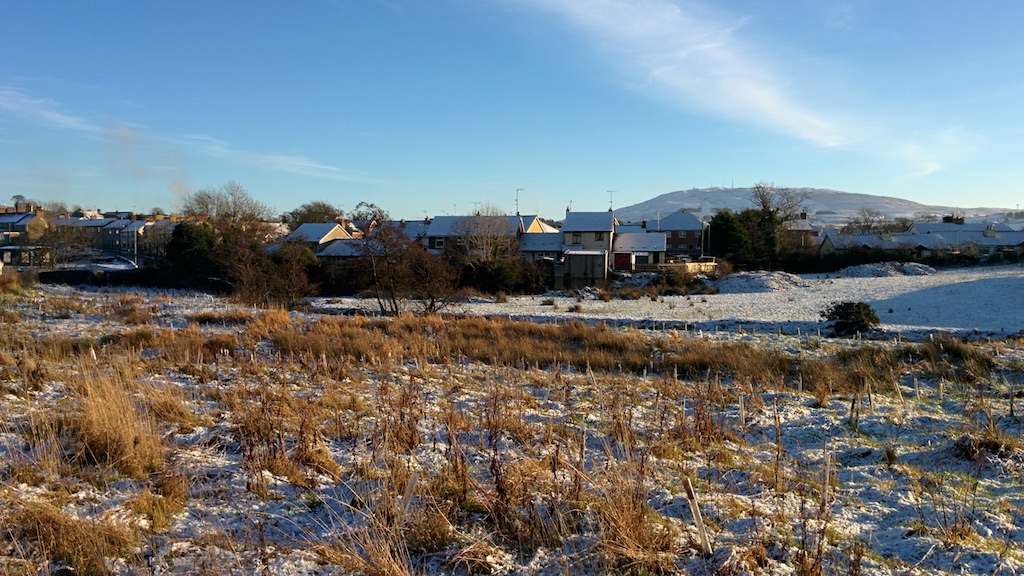 We had a lovely time crunching through the snow though. The boggy bits of the field had frozen over so it was mostly dry.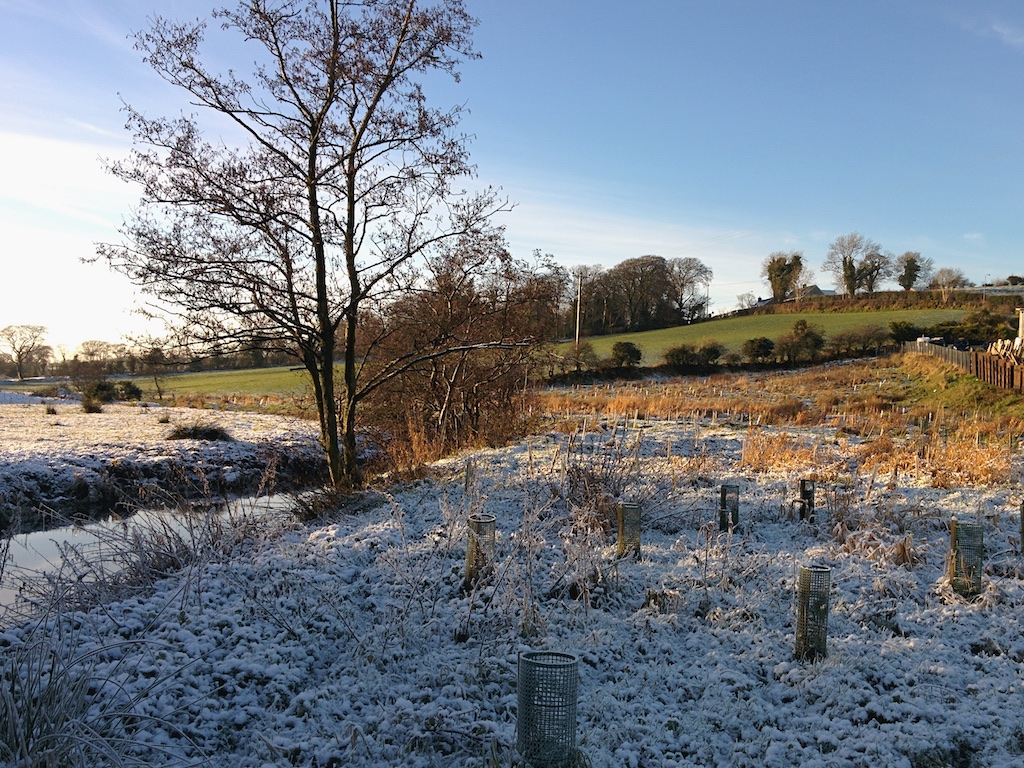 The river had been in flood a couple of times since October, but there was only a small amount of flotsam, and no obvious damage.